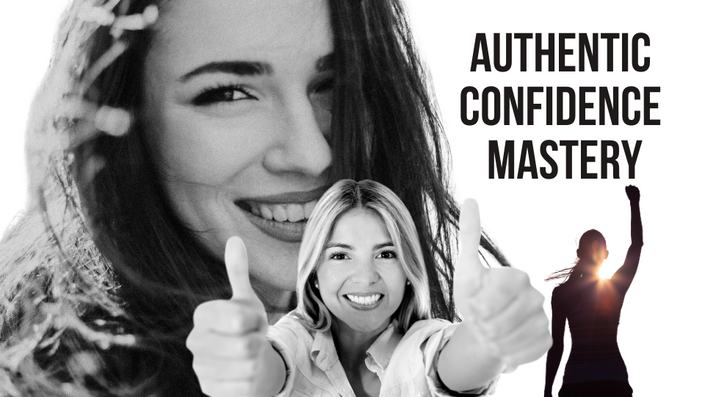 Authentic Confidence Mastery
Overcome Confidence Mindset Blocks to Get Visible, Be Your Authentic Self and Turn Leads into Clients
Do you stop you from being visible on social media because you feel self-conscious, exposed and vulnerable to be seen and heard online?

Are you struggling with frustration over your lack of confidence, because it is stopping you from showing up, being visible and doing videos online?
Do you often believe that you are "a fraud", "a fake" or "not good enough" to put yourself out there...and/or ask to be paid for your services?
Can't put yourself out there because you are an introvert, as you hate the idea of drawing attention to yourself?

If you have answered "yes" to any of the above questions, the following situation is likely true for you...

You aspire to run a successful business but the inability to show up confidently is holding you back from promoting your services online...and therefore, you have not been able to generate the income that you want.
So here's a fact that you can't run away from: If You Want Consistent Organic Traffic That Will Help You Gain Clients, It will Help To Show Up on Videos Online.

Why You Need To Do Video Marketing

These days, businesses can no longer neglect video marketing. Especially if you are promoting a service online. Video allows you to create and share remarkable content with your audience in a way that plain text will never match.

By showing up on video, you are better able to create trust and connection with your audience.

It is not based on heresay.

Studies show the following video marketing stats..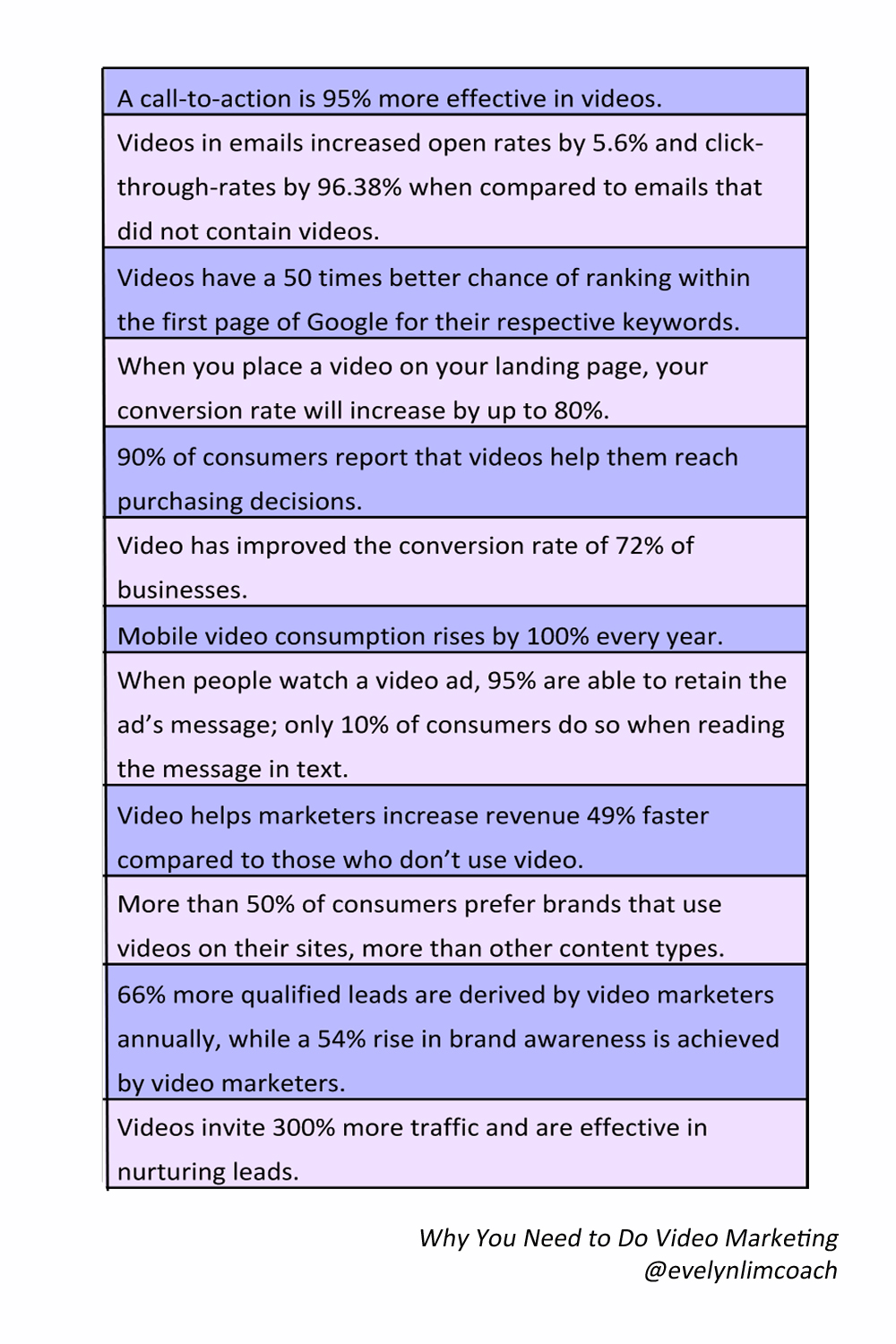 Just think about this. Each video that you publish is a marketing "agent" that helps you to promote your business 24/7, even long after they are posted. And the more "agents" you have, the better.
Through your videos, you are getting organic traffic day after day. As a solopreneur, you don't have a huge marketing budget. It definitely makes sense cost-wise if you can generate free traffic. It just requires you to create visibility online.

How This Course Can Help

My course is NOT about teaching you video marketing strategies.

There are already tons of strategies that you can look up online.

Rather, you have to acknowledge strategies are not going to help if your mindset issues are hampering your ability to show up online.

It may be why you cringe about showing your face, hearing your own voice, fuss about how you look, anticipate that people are going to judge you or not approve of what you have to say and/or feel nervous tension just at the thought about being visible online.

All these responses can keep you paralysed!

But what if.....

You are able to effectively release your fear of rejection, feeling like a fraud or "not good enough" to putting yourself out there?

What if...

You can embed a new set of affirmations that are going to support you in creating better success to gain clients and grow your business?


What if...

You can confidently show up on video, thus becoming more productive and effective in your social marketing activities?
You are now able to believe in yourself, such that you are struggling less and being more at ease promoting your messages and offer online.

This course can potentially help you! :-)

If you are a conscious female solopreneur with the desire to reach out to thousands and millions of lives and would like to overcome your confidence challenges, this course is designed for you :-)

What's the Authentic Confidence Mastery Course

Essentially, the Authentic Confidence Mastery course is aimed at helping you double your confidence by releasing the 3 Mindset Gremlins...

1. Fear of Rejection

2. Imposter Syndrome

3. "Not Good Enough"

so that you can step up, shine your brilliance and align with your best potential....turning leads into clients.


Who is this Course Most Suitable for?

This course is most suitable if you are a

1. A coach or energy healer who is an introvert and struggling with being seen and heard online.

2. Woman Visionary with a dream or purpose of creating an impact or difference but lack the confidence to be visible online.

3. Solopreneur providing a service but struggle with promoting your offer and asking to be paid.

4. Women Empowerment Leader but feel like a "fraud".

5. New Coach, Energy Healer or Service Provider in the Online Space.
This Course Covers the Following Specific Fears that You Could be Dealing With...


Fear of Being Ridiculed,


Fear of Not Looking Perfect on Camera,


Fear of Looking "Horrible",


Fear of Not Having a Great Voice,


Fear of Looking Stupid,


Fear of Being Found Out that You are a Fraud,


Fear of Others Not Accepting Your Views,


Fear that You Can't be the Expert or Leader,



Fear of Being Too "Exposed".

Got any of these fears? Address them Right Away with this Course!
What Rachel Had to Say After Following the Tapping Videos in
the Authentic Confidence Mastery Course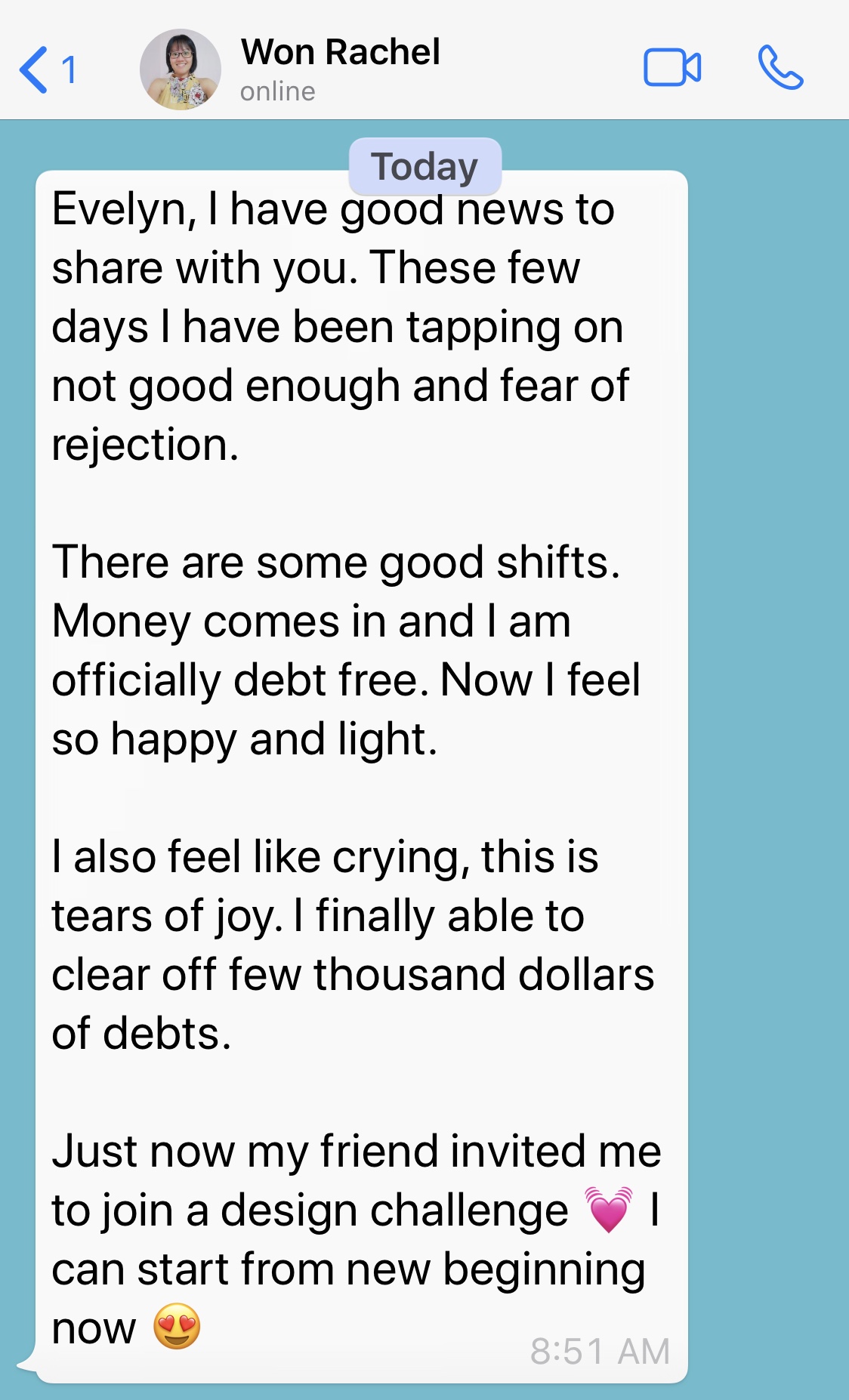 Course Curriculum
Pre-Introduction to this Course
Available in days
days after you enroll
Getting Started & Activating Intentions
Available in days
days after you enroll
My Story

For a long time, I hated the idea of being visible and worse yet, having to show up on videos online. As an introvert, I do not like drawing attention to myself. And hence, it formed the perfect excuse for me not to show up.

Later I found out that it was more an issue of self-confidence than anything else.

I was determined to work through my fears because they were holding me back from being the best that I can be and in reaching my ideal audience out there.

Having been through it all, I know what it feels like to go from not being able to utter a word to being able to show up on video and eventually, closing a sales conversation online with a lot more ease. I'd like to share what has worked from not only helping myself but also others on transforming anxiety and doubt into confidence.

Confidence often arise from practising a skillset and becoming an expert in an area. However, Authentic Confidence comes from within, the core of who you are. Authentic Confidence Mastery is a call to show up as your best true self, increase your visibility and attract your tribe based on who you are.
Frequently Asked Questions
When does the course start and finish?
The course starts now and never ends! It is a completely self-paced online course - you decide when you start and when you finish.
How long do I have access to the course?
After enrolling, you have unlimited access to this course for a year - across any and all devices you own.
What if I am unhappy with the course?
We would never want you to be unhappy! If you are unsatisfied with your purchase, contact us in the first 30 days and we will give you a full refund.
Your Instructor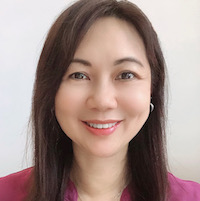 Evelyn Lim is an Abundance Coach covering mindset, marketing and manifestation. She specialises in helping women clear their subconscious fears, so that they can get from stuck to attaining their next breakthrough a lot more easily. Evelyn is an advocate for self-love and is passionate about helping others heal their emotional wounds so that they can reclaim themselves as whole.

Evelyn's proven coaching system is backed by applications based on energy healing, personal transformation and higher consciousness. She is trained in at least 6 different modalities: EFT, Matrix Reimprinting, Enneagram, NLP, Soul Realignment and Kundalini Reiki. She weaves these into her coaching and courses.

Even though she resides in Singapore, Evelyn has clients from around the world. She enjoys a life of creativity, purpose and freedom. Her dream is to inspire others to do the same, especially her two lovely girls.
Whether you are an introvert, don't have the perfect appearance or speak well, you can learn to embrace yourself anyway. You can still show up and share from a place of authenticity. Authentic Confidence Mastery is an invitation to give yourself the permission to shine!