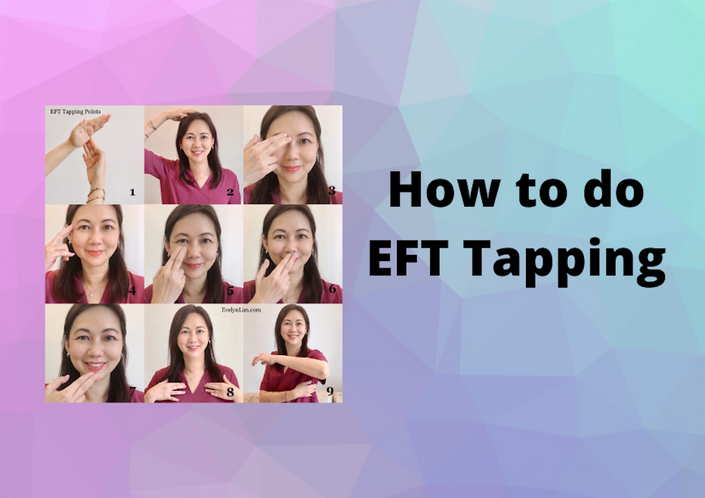 EFT Tapping Online
How to Do EFT Tapping for Beginners
How to Do EFT Tapping for Beginners

EFT stands for Emotional Freedom Technique.

EFT is a therapeutic process that can be applied on any life area such as for money, business success, relationships, weight loss, health, peak performance etc. It combines both the study of acupuncture in Traditional Chinese Medicine and Western psychology.
By applying EFT tapping, you are addressing energy blocks that obstruct optimal functioning and your wellness. EFT tapping offers a holistic approach to balancing your energy system from clearing any blocks to the flow of your "qi" or energy.
As a method, EFT tapping involves using your finger tips on specific meridian points on your face and body, for emotional release and clearing of limiting beliefs. Negative emotions can hold you back from achieving your goals a lot more easily. You become paralysed or feel stuck. However, once they are cleared, it becomes a lot easier for you to manifest the outcomes we desire.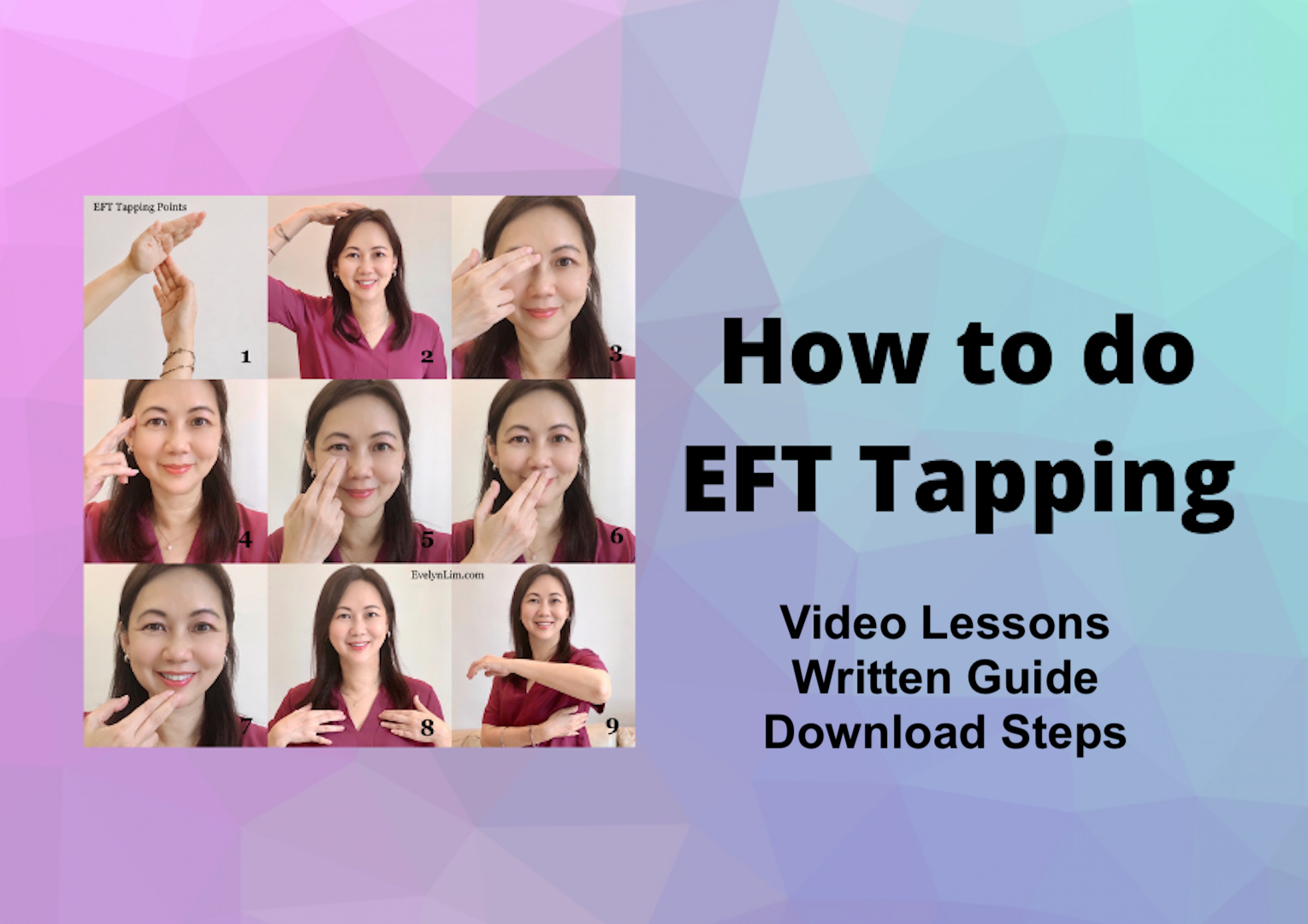 Benefits to Using EFT Tapping for Anxiety and Stress Reduction

1. Easy to Learn

EFT tapping is easy to learn as you are tapping on the same points repeatedly while articulating certain phrases. Not to worry - in this easy guide, you'd be taught what to say and where to tap. Just follow the videos and tap along with me!

2. Safe

EFT tapping is safe because it is non-invasive. No needles are involved when accessing the meridian points, as in the use of acupuncture. You are simply using your finger tips!

3. Proven

EFT Tapping has benefitted thousands and thousands of people from across the globe. According to research studies, EFT tapping is an evidence-based self-help therapeutic method. Over 100 studies have already demonstrated its efficacy. It is found to be particularly helpful in cases of anxiety, depression, phobias, and Post-traumatic Stress Disorder (PTSD).

4. Long-Lasting Results

As far as I know, yes! I've got clients who have significantly released their anxiety and stress and their symptoms are never nearly as intense as before, even after 3 years.


What Situations Can You Apply EFT Tapping for
relieve anxiety


release negative emotions such as anger, frustration and shame

let go of deep-rooted subconscious fears eg. fear of public speaking

releasing mindset blocks to success


increase confidence and esteem

raise self-love


let go of limiting beliefs

clear money blocks

improve work or study performance

clear headaches and other physical issues

releasing mindset blocks to success


increase confidence and esteem

let go of limiting beliefs

clear money blocks

improve work or study performance

clear headaches and other physical issues

let go of "I'm not good enough" belief patterns

heal wounded inner-child


release trauma in the past

support yourself as you work towards your goals

enhance wellness etc.
EFT Tapping is a versatile tool that can be applied in almost any kind of situation!
Your Instructor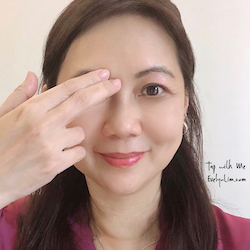 Evelyn Lim specialises in helping women release their subconscious fears and what is the way of their dreams and goals. She is a Certified EFT practitioner and trained in various modalities such as NLP, Reiki and Enneagram. Her experience is built on having worked with women from different parts of the world over 10 years.

Evelyn is also the mother to two lovely girls. She hopes to inspire them to lead lives of empowerment, courage and love.


Which Areas Have I Applied EFT Tapping for

Relieve Stress and/or Anxiety

Improve Self-love

Money breakthroughs

Increase confidence and step into a more empowered self

Push through discomfort zone

Eliminate procrastination and improve motivation

Increase energy levels

Heal emotional story behind my eczema and skin issues.

Overcome insomnia
The core of EFT Tapping lies in the intent for self-love.

You acknowledge what you feel and you accept yourself anyway. Also you let go of the need for laying conditions before you can love and embrace yourself completely. You are willing to love yourself "even though you are not good enough", made a mistake, feel imperfect or have fears in the way.

EFT Tapping is a healing aide for almost any kind of situation.

Learn how to do EFT tapping and improve your well-being and the quality of your life right away!

Course Curriculum
About Me
Available in days
days after you enroll
How to Do EFT Tapping
Available in days
days after you enroll
Using the Power of Your Subconsious Mind
Available in days
days after you enroll
Frequently Asked Questions
When Does the Course Start and Finish?
The course is a completely self-paced online course - you decide when you start and when you finish. However, I do recommend that you get started right away as soon as you've enrolled! It's available for free for a limited period of time.
What Makes This EFT Tapping Course Different?
I'm a Certified Advance EFT practitioner, who has been practising EFT for more than 10 years both on a personal basis and having worked with clients. I'm also trained in other energy healing modalities, NLP and Enneagram. Hence, you'd be learning from an experienced and trained person. Also, I will be updating this course every now and then to add new materials in :-)
What Are You Getting from this Course
Video Lessons

Slide Presentations

Downloads
Join the Lovely People With Whom I have Worked with On EFT Tapping

"at the end of it, I was able to take some tools and valuable assets to further my growth"
Lesley, Alberta, Canada

"I especially love the affirmations at the end that allowed me to feel good and release some negative energy."
Daya Bihm, Mississippi United States

"I've been on a healing journey for many years. I've tried many methods but nothing has been the as beneficial as working with Evelyn with her advanced EFT technique. Evelyn is amazing at helping you identify the root causes of issues and using the EFT technique to begin to clear these negative thoughts, limiting beliefs and self sabotaging tenancies. She is kind and compassionate and is supportive in your healing journey."
Jane Kay, United States

"there is a shift in my confidence. All the while, I faced challenges in delivering speeches. Even a 5-min speech was a daunting task for me. Most of the time, I was focused on my own insecurities, and feeling uncomfortable with the environment. I can't deliver my speeches properly. Now, (after working with you), I am able to deliver my workshop with ease and confidence. I can focus on delivering my content. That makes a difference. Thank you for the healing work that you have done with me so far."
Rachel Won, Brand Designer, Singapore